Here are our April 2016 SwimmingPigSelfie StandOut selects!
Chilling in #euxmablue is @olivia.randolph with her sky reflected shades #piggyselfie
As Always Thank you to all those who joined in the fun!!
#SwimmingPigSelfie By: @olivia.randolph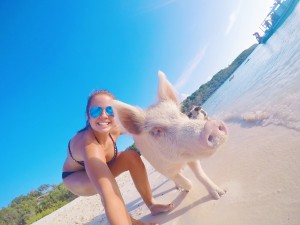 @vivimalpica  @amyschumer  @hanpaine
@brittany  @lovetotravelgirl
@elisabrown_78  @emmavsimmons
@sguinotb  @losroddos  @ludacris
@kkinoko  @krobichaux  @enjayell
@blonde_stories
Music: 'Can't feel my face' – The Weekend
oin us our monthly #Instavid Fun!
Email your #SwimmingPigSelfie to: [email protected]
Check out Selfie blog page: https://whenpigsswimexuma.com/piggie-selfie/
Share your trip with us & the pigs to feature on: https://whenpigsswimexuma.com/blog/
Follow us on Twitter @WhenPigsSwim1 or @TheExumaDream
See you all Next Month!