Here are our March 2016 #SwimmingPigSelfie #StandOut selects!
Making our day is the adventurer @travelling.happy with her smiley #piggyselfie
As Always Thank you to all those who joined in the fun!!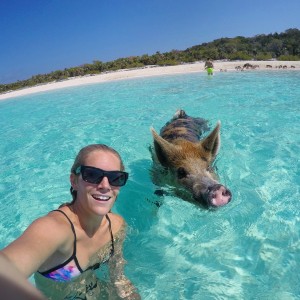 #SwimmingPigSelfie By: @travelling.happy
@jessica_carp @jessicafrubin  @michellechen  @_catherinemarie @ginaalice1 @annejoy143 @theovelocks   Barbara Condorelli  @tellhergib @ellerischaefer  @nagel360  @tovahperrin  @holasophie @ thefashionbum
Join us our monthly #Instavid Fun!
Email your #SwimmingPigSelfie to: [email protected]
Check out Selfie blog page: https://whenpigsswimexuma.com/piggie-selfie/
Share your trip with us & the pigs to feature on: https://whenpigsswimexuma.com/blog/
Follow us on Twitter @WhenPigsSwim1 or @TheExumaDream
See you all Next Month!