November's #SwimmingPigSelfie #StandOut 🐷💦👍🏻😎🌴📷
Our #SwimmingPigSelfie #StandOut pix we selected from the month of November 2015!
Cutest couple  #Selfie snap by @tracy_komlos1 is our WINNER this month! Congrats Tracy!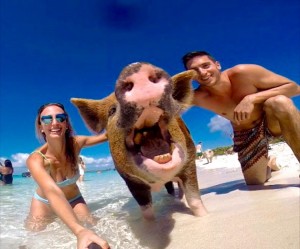 Thank you : @melly844  @mistertravelviking  Amber.CoralStarr @heathermonty28  @liliorrego  @ocbiglin  @brendan_butler  @6oo0  @dedechazlip @sroutt26  @itsmehelenac  @reginapsziloz  @nismoworld  @clairesk1es
Who'll be our December winner?
Email your #SwimmingPigSelfie to [email protected]
Check out Selfie blog page: https://whenpigsswimexuma.com/piggie-selfie/
Plan your trip with us & the pigs via: https://whenpigsswimexuma.com
Follow us on Twitter  @WhenPigsSwim1 or Instagram  @exumadream