Its a fact: Pigs are natural and strong swimmers!
Modern Farmer's online site looks into some interesting facts on our abilities and history!
To answer our first query, we turned to Dr. Harry Snelson, the director of communications for the American Association of Swine Veterinarians. He says he's no "expert on swimming pigs," but then goes on to enlighten us on porcine swimming habits, so we feel he's more than qualified to answer.
"Pigs are natural swimmers when the situation necessitates," he tells Modern Farmer in an email. "In my experience, they are adequate to strong swimmers."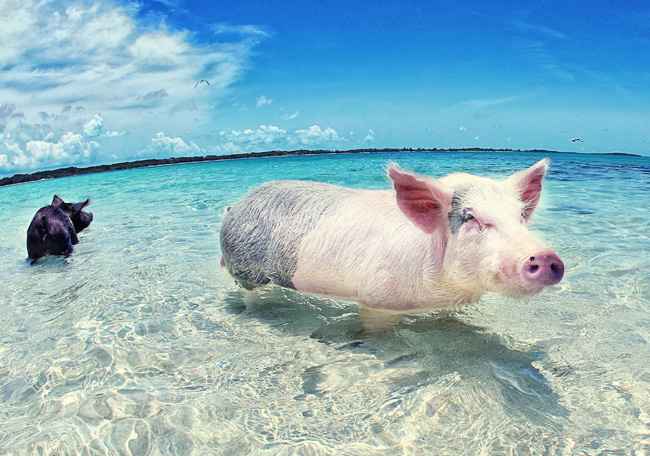 According to Crawford, by the seventeenth century there "were domesticated pigs that had gone wild living on several Caribbean islands," and were known in French as cochon marrons or "marooned pigs." Crawford couldn't say whether the animals "were deliberately released or whether they escaped into the wild."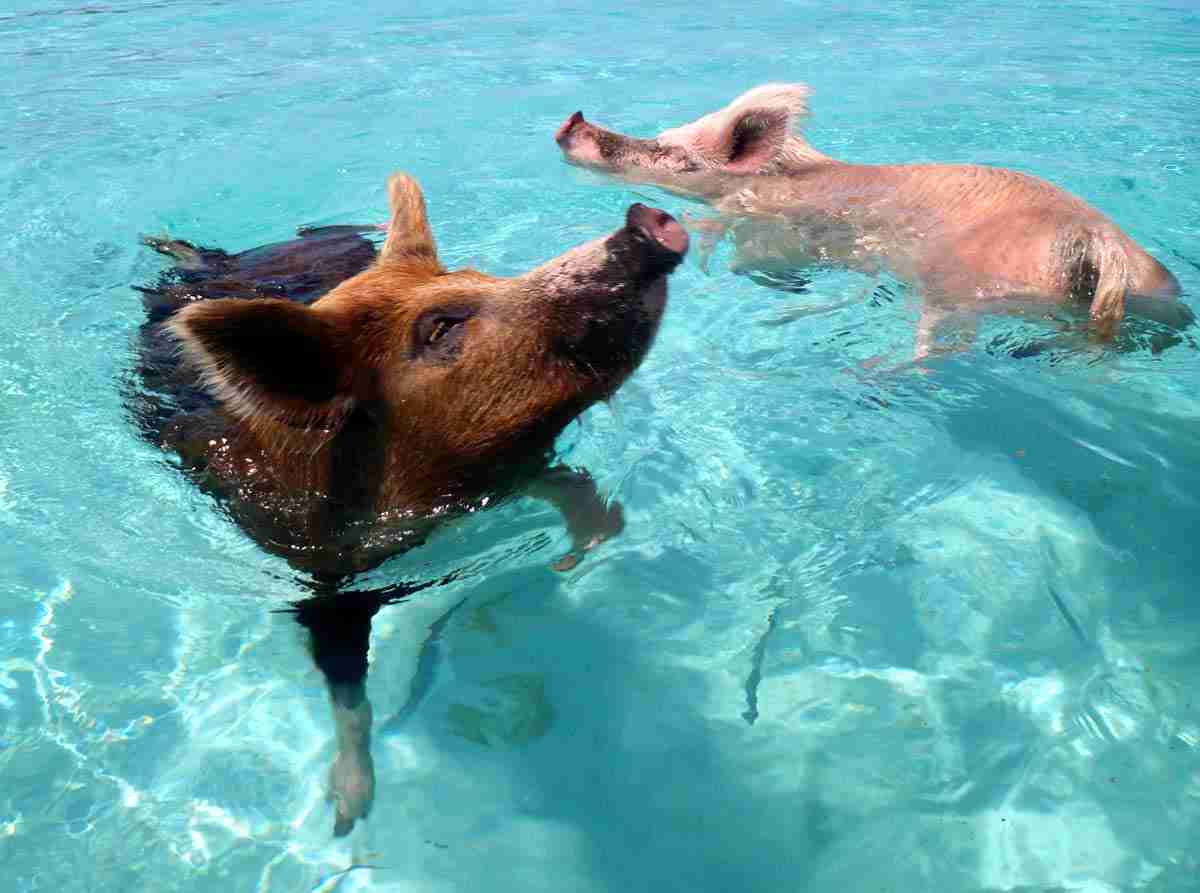 Read more of this story here: http://modernfarmer.com/2015/08/bahamas-swimming-feral-pigs/