Explore A Beach Where You Can Swim With Cute Little Piglets
The Bahamas is one of the famous tropical spots in the Caribbean islands, where you can do a lot of summer time activities such as scuba diving and snorkeling along the Andros Barrier Reef or off the isle of Bimini, enjoy a game of beach volleyball, ride a yacht and go fishing, lounge around in one of their well-known luxurious resorts, have a romantic time with your loved one and enjoy the scenery, or probably mingle with the locals if you're single.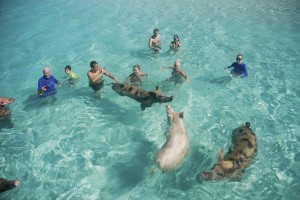 Even so, you can find more unique things in this magnificent archipelago, besides beautiful tan-skinned women whom you can share a dry martini with, James Bond style. In this place where pirates once hang around burying their treasures, lies a hidden gem that has something other beaches in the world don't have. Big Major Cay, an uninhabited island located in Exuma district of the Bahamas, is home to a family of castaway pigs, according to the Independent.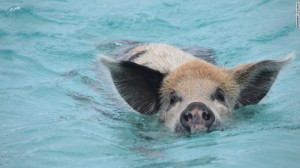 Read more here.