Swimming Pigs make the list in Lonely Planet's 'Marvels of the modern world'
In this excerpt from Lonely Planet's Secret Marvels of the World, we take you to far-flung corners of the Earth in which pigs catch some rays, monkeys soak the day away and nature paints on a canvas all its own.
At number two you can find Exuma's very own Swimming Pigs:
2. Pig Beach – Big Major Cay, the Bahamas
The Bahamas, an alluring chain of islands surrounded by luminous turquoise waters, is an ideal place to bask in the bright Caribbean sun or snorkel with rainbows of fish. Turns out it's also the best place in the world to hit the sands with some rather unusual local beach bums: swimming pigs.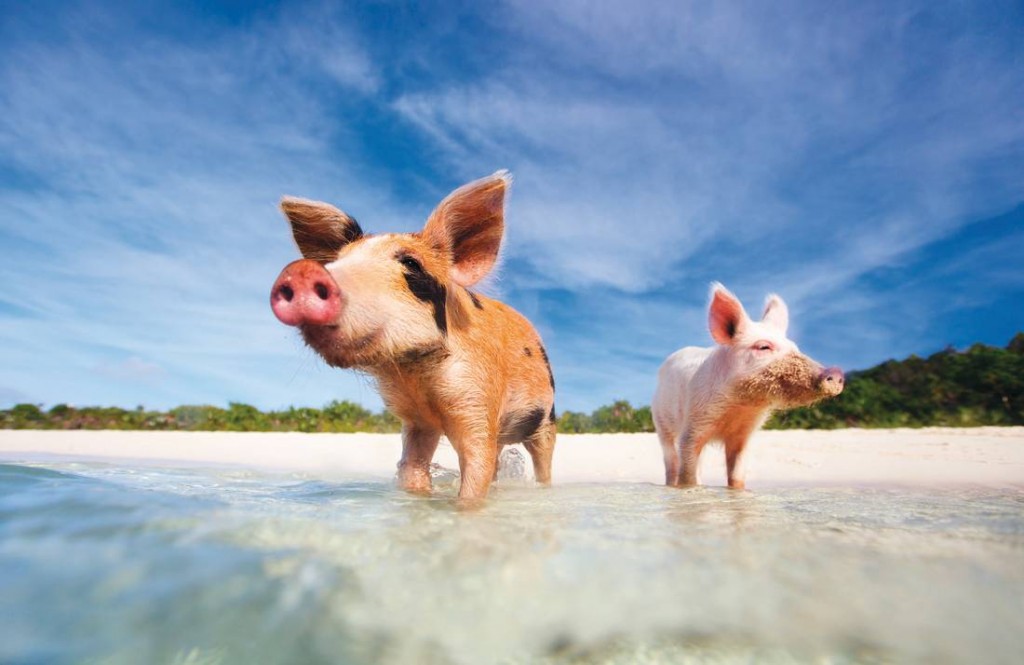 The southernmost beach on the uninhabited Big Major Cay, part of the Exuma Cays, is a porcine paradise, home to a gaggle of wild pigs that love nothing more than to take a daily ocean dip.
You can ask Bahamians about how these porky paddlers arrived in such a place, but you'll receive a wide range of answers. Some locals believe that ships carrying livestock to Nassau wrecked off the coast of the islet, leaving the animals to swim ashore to the cay; others think that they were intentionally brought by explorers (perhaps even Columbus himself) and pirates. Whatever their origin, the pigs are a hit with visitors looking for an unconventional day at the beach. While the animals are indeed feral, they are known for their friendly nature and have a habit of swimming out to greet passing boats, their snuffling snouts poking out of the gentle waves.
The Exumas, 60 kilometres south of Nassau, can be accessed via flight or ferry
As read in The Globe & Mail article.